Do I Need Antivirus For Android
One of the most common questions android users ask is, 'Do I need antivirus for android'?
On the subject of mobile operating systems, android is not only the most popular; it is also the most powerful globally. Because of its vast user base, android is a tempting target for cybercriminals, which is why there are frequent reports of android malware, adware, and other nefarious stuff.
People get fearful due to such statements, and they run to the one thing we've all grown up hearing about – an antivirus program.
But do you really need antivirus software on Android?
Before we investigate this commonly asked question, let's first take a panoramic overview of the smartphone phenomenon.
Proliferation of Smartphone Users Worldwide
Globally, the number of smartphone users is rapidly expanding. Between 2016 and 2021, global smartphone users climbed by 73.88 percent.
Ownership is increasing rapidly, with over half of the world having a smartphone and two-thirds owning a mobile device.
In the next three years, mobile device users are expected to rise from 6.378 billion to 7.516 billion. It is also predicted that by 2025, 72 percent of all internet users will access the internet entirely through smartphones.
In context, 57.14 percent (2 billion individuals) of the worldwide smartphone user population accesses the internet solely through their smartphone nowadays.
The United States, China, and India have the most smartphone users globally.
Can Virus Malware Infect Your Smartphone
Back to the question – 'Do I need Antivirus for Android'?
Take a look at this. As cell phones put the world to your fingertips, they may also pose a significant risk to you and your data if adequate safeguards are not taken.
With such a high dependency on using your smartphone, hackers
are becoming an excellent weapon for infiltrating your personal space and stealing essential data and sensitive information.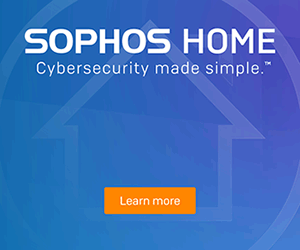 If you believe that viruses and malware only damage your computer, you are mistaken. Though, according to studies, viruses have not yet penetrated cellphones comparable to PCs, this does not imply they are immune to malware.
A virus is simply one type of malware, and malware can do a lot of damage. Malware may cause data theft, identity theft, and even physical harm to your device.
According to statistics, the Play Store and App Store each day ban a whopping 24,000 fraudulent apps. This figure is so significant that we can reasonably infer that at least a few harmful applications are making it past the store's security layers and onto your phone, which speaks directly to the question, "Do I Need Antivirus for Android?"
These malicious applications mainly target your bank account information, personal information, identification, and sensitive passwords or classified corporate information.
Hackers can use harmful software, or malware, to access information on your computer, but most people understand the necessity of having computer security software.
However, because smartphones and tablets are effectively small computers running "mobile operating systems," malware may infiltrate them. Consequently, they may be vulnerable to the same risks and vulnerabilities as computer operating systems.
Once a cybercriminal obtains access to your smartphone, malware may steal your data or even hold it captive, which again addresses the question, "Do I Need Antivirus for Android?"
How Does Malicious Malware Target Our Smartphones?
We're all aware of the dangers and tragic repercussions of viruses and other sorts of malware on PCs, but dangerous software is increasingly targeting our cellphones as well.
Threats are on the rise and changing all the time. There are various methods to get spyware on your Android device.
You may have assumed that the Play Store was secure, but you would be wise to reconsider. Adrian Lugwig, Android's former Chief Security Engineer, has previously indicated that he does not feel the ordinary Android user needs to use antivirus software.
However, Google eliminated 700,000 fraudulent applications from its Play Store in 2017. The fact that these apps made it into the market in the first place isn't exactly encouraging.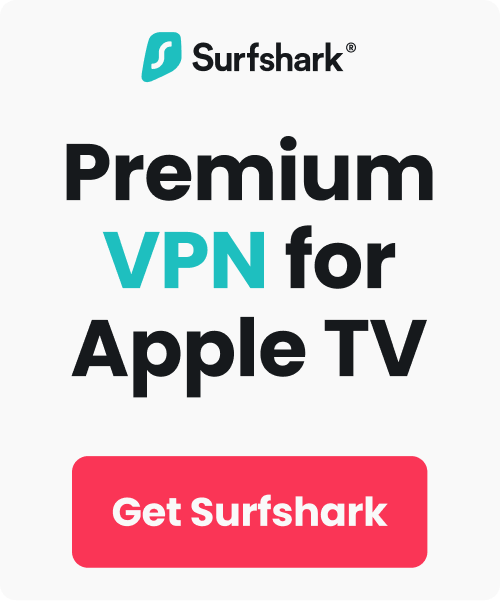 Malicious programs might impersonate valuable services or be clones of popular apps with the same name and icon. These are available on the Play Store or as Android apps that may be installed manually outside of the Play Store.
Installing harmful applications on your smartphone from untrusted sites other than the Play Store is one method malware enters your device.
Malware can also be obtained by clicking on dubious and malicious email links.
Connecting to insecure WI-FI networks in public locations, utilizing old and susceptible operating systems, and opening text messages with phishing links are all methods to get hazardous spyware into your device.
Other malware varieties may infect mobile devices, ranging from relatively annoying AdWare that displays advertisements to more severe ransomware trojans.
So, given the multitude of malware types and the myriad of opportunities for malware to enter your device, it's no wonder why the general question on the minds of android users is – 'Do I need antivirus for android?
Regardless of the sort of malware, any malicious software that finds its way into your device can have profound implications, such as your credit card information being stolen or your images being permanently erased. Malicious software might potentially damage your device, rendering it useless and unrepairable.
Now, you're probably more likely to lose your phone or have it compromised due to an irrational PIN like 1234 than to be infected with malware, but there are certain precautions you can take to reduce your risk, which we'll go over next.
Smart Tips For Security of Smartphones from Malware
Your Android phone or tablet most likely contains sensitive data, such as personal information, financial information, social media, personal images and files, and so on.
It's also a pretty pricey item, which makes it appealing to thieves. And, as compared to other platforms such as iOS, android isn't the most secure operating system.
Android OS is well-known for having a large number of independent developers, programmers, and modders worldwide.
Unfortunately, this turns android into a playground for hackers. Every day, Android users are compromised by ransomware, spyware, cryptojacking software, surveillance applications, and other malware. Android users are also vulnerable to phishing sites, phishing links, and pickpockets.
Companies spend a lot of money teaching their employees not to click on suspicious links in emails or open attachments. As stated by Verizon's '2020 Data Breach Investigations Report,' even if consumers make better decisions on their PCs, they are more likely to launch the exploit via erroneous clicking on their smartphone.
"One of the finest features of smartphones is that they can assist you in making better decisions since they are aware of your present situation. "They provide directions depending on your location and recommend items and services based on a variety of sensors and historical data. Unfortunately, people seldom question those pop-ups requesting permission to access their address book or share location information with an app."
With that in mind, let's take a look at how you can keep your smartphone protected from cybercriminals:
**Utilize the original operating system at all times. Never root your Android smartphone until you are confident that you understand what you are doing. If a rogue software gains root access, it might disable critical security fixes and features on your device. It can also serve as a backdoor for hackers.
**Only download programs from reputable sources. Download programs exclusively from the Play Store or App Store most often. Before installing new programs, be sure to check ratings and feedback.
**Regularly update your device software, including your operating system and any apps you use. This technique ensures that your device is up to current on security updates.
**When using the internet, strive to connect exclusively through a reputable VPN service. It protects your data and online identity by encrypting it.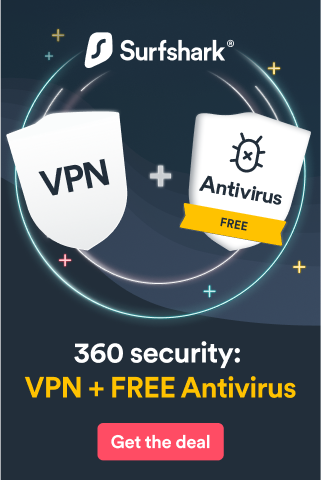 **On the internet or in text messaging, never click on links that appear dubious. In any event, never give up your lock screen PIN or password over the phone or through internet portals.
**If you have essential data on your device, ensure it is encrypted to protect it against attacks and data theft.
Follow these smart tips for smartphone security, and you will be ahead of the game.
Now, Back to the Question – Do I Need Antivirus For Android?
You may wonder, "If I have all of the above, do I need an antivirus for android?" The unequivocal response is 'Yes,' you need one.
Because android is open-source, it can catch viruses and other threats.
According to antivirus software vendor Trend Micro Inc., the Google Android platform is more vulnerable to infections than the iPhone platform. Because iPhone apps function in a "sandbox" environment with limited access to other apps, they are more secure than Android apps.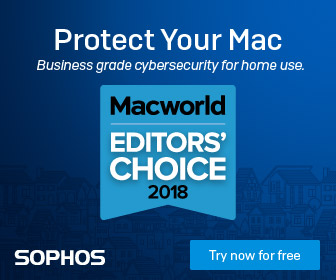 In contrast to Apple's App Store, Android Market allows any developer to apply. Third-party app developers can join Android Market and publish apps as long as they follow some pre-defined rules. That is, Android apps are not subject to review.
Google has recently deleted harmful apps from the Android Market that were discovered to contain malware that might compromise data.
That is the reason why antivirus for android is a solid 'Yes.'
A mobile antivirus program is a fantastic way to secure your smartphone from malware attacks. Antivirus for android compensates for the security flaws of the Android device.
Furthermore, antivirus protects you from the most recent internet risks.
Fundamental Factors in Selecting Antivirus for Android
Antivirus for android will compensate for the flaws in your Android smartphone. Whether you're looking for security and performance or concerned about privacy and anti-theft, some features can help.
Some factors of antivirus for android include:
*Real-time antivirus protection 
*On-demand virus scanning 
*Negligible impact on system resources
*Battery life maximization
*Check installed applications for viruses.
*Remote deletion of sensitive data
*The ability to find and securely lock your devices online.
Still on the fence regarding the question, "Do I need antivirus for Android?" Well, let us make this recommendation.
Sophos Mobile Security for Android
Mobile Security for Android is the creation of Sophos Limited. Sophos Group Ltd is a British corporation that specializes in digital security.
The security company specializes in award-winning security and privacy products, next-generation protection, mobile security and management, network, server, and endpoint protection for both home users and companies.
Sophos offers several programs and free tools, including Sophos Home for PCs and Macs, our top recommendation for home computer protection.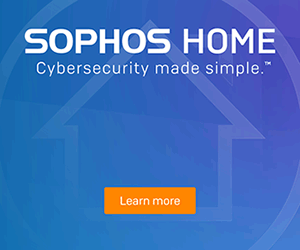 When it comes to android, the corporation offers a variety of apps, including Sophos Mobile Security.
Sophos Mobile Protection for Android is free software that provides award-winning security for Android smartphones and tablets without sacrificing performance or battery life. It comes with real-time synchronization with SophosLabs, ensuring the most significant degree of security.
Sophos Home customers can use their mobile devices to access the Sophos Home Dashboard and navigate the appropriate store by selecting "Add new device/Add device button."
Otherwise, you may download the program straight from your device's Apple App Store or Google Play Store.
Antivirus protection
Sophos uses real-time synchronization with SophosLabs to defend android devices, ensuring that the device is protected even from the most recent threats and viruses.
Sophos Mobile Security for Android detects dangerous and possibly undesirable programs that might infect your device, steal your data, or cause data loss.
We had malware installed on our Android test smartphone, and Sophos Mobile Security detected and removed it all. Because the program incorporates online security, our attempts to access harmful or phishing websites were equally futile – Sophos recognized and blocked them all.
Additional features:
As free software, Sophos Mobile Security astonished us by including a plethora of security and privacy features that are often seen in paid and premium editions of the apps.
Sophos Mobile Security comes with a good range of anti-malware and antivirus security tools, including:
*Scans of freshly installed applications,
*Scans of previously installed apps on the device as well as storage devices
*Scans on-demand or scheduled scans,
*Protection against unauthorized usage of USSDs,
*Cloud-based threat intelligence that is up to the minute.
Features for preventing data theft and loss include:
*Remote locking or wiping of a lost device,
*Text commands,
*Remote alarm system,
*Screen message display
*Passcode reset
*Tracking – Technology allows users to find the device.
*Sim changes notifications:
Spam Protection
*SMS filtering for incoming messages,
*Contain texts including harmful URLs in quarantine.
*Call block.
Privacy and security elements include:
*Identification of applications that access users' personal information,
*Easy identification of applications with prices or fees,
*Complimentary security and privacy advice.
Authenticator characteristics include:
*Generation of one-time passwords using either time-based TOTP (RFC 6238) or counter-based HOTP (RFC 4226).
*Allows for multi-factor authentication.
*Allows users to manage numerous accounts with a single device.
QR Scanner with Security:
*Before opening, check the destination URL for harmful material.
*All security problems will be highlighted.
*Signatures with QR codes.
Sophos Mobile Security for Android is considered as one of the most effective security apps available., and it includes a plethora of extra functions for free. We liked that the app consists of a comprehensive range of functions, no adverts, and is entirely free.
Brought To You By: