VPN for Public WiFi Security – Will It Protect You?
VPN for public WiFi security: Coffee shops, airports, and supermarkets all have public WiFi hotspots. However, many people are unaware that connecting to the internet via public WiFi networks can genuinely threaten your online security.
You've probably heard of VPNs (Virtual Private Networks) and their numerous security benefits, but how effective is a VPN for public WiFi security? Continue reading to find out.
First Off, What is Public WiFi?
We've all heard of WiFi and the convenience it provides. WiFi, in technical terms, is a technology that allows computers and other devices to connect to the internet and communicate wirelessly. To create a "hotspot," WiFi is configured with a wireless adapter. Users within a hotspots range can connect to the internet network once a connection is established.
Wireless networks can be found in the home, where they are referred to as "closed networks," or in public places, where they can be open or closed depending on the security settings. Public WiFi is frequently insecure, putting users' security at risk.
VPN for Public WiFi Security: Where are Public WiFi Networks Found?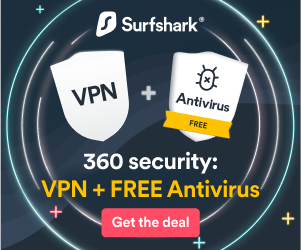 Public WiFi networks are easy to come by. They are common in many parts of the world, and you may encounter them in your daily life and while traveling.
There are over 100,000 unsecured public WiFi hotspots worldwide, with reports claiming that one out of every four is entirely unsecured.
WIFIEU is a European initiative that aims to provide free WiFi in public places throughout the European Union. Mumbai is the largest public WiFi city, with over 500 active hotspots and another 700 planned by May 2017. Another major metropolitan area, such as New York City, have a sizeable public WiFi presence, with all subway stations having WiFi coverage by the end of this year.
These networks are commonly found in the following locations:
• Airports and airplanes (with WiFi in flight), trains, subways, and transportation stations
• Bars, restaurants, cafes, and coffee shops
• Inns and hostels
• Internet access in public parks and other public places
• Shopping malls and shopping centers
• Tourist attractions and commercial centers
• Home networks that are left unprotected
The Perils of Public WiFi Networks
You never know who else is watching your internet connection when you use a public WiFi network. This can be problematic for several reasons:
Because data traffic on public WiFi connections is typically not encrypted, network security is easily jeopardized.
1. Hackers can easily observe your actions and steal your sensitive data.
2. Some people create fake hotspots that appear legitimate and then use them to steal your sensitive information.
Hackers use a variety of techniques to eavesdrop on public WiFi users, emphasizing the importance of implementing VPN for public WiFi security:
1. Unencrypted connections
While connected to public WiFi, a user communicates with the server over an unencrypted connection. As a result, data is insecure, making it an easy target for interception. Furthermore, if you've ever wondered whether the owners of public WiFi can see your search history, the answer is yes, using monitoring software.
2. Man-in-the-middle attacks
Public WiFi provides unencrypted and unsecured connections, which leaves you susceptible to what is referred to as a man-in-the-middle attack — It occurs when cybercriminals insert themselves into a conversation between a user and a program or website in order to intercept information. Doing so enables them to uncover any information communicated between two parties, such as account access and purchase transactions leading to potenial identity theft.
3. Malware distribution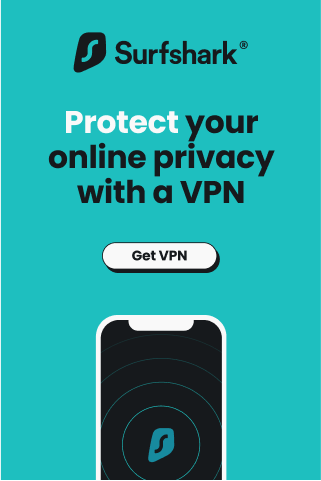 Hackers can also exploit software flaws to install malware on your device by writing code that targets a specific vulnerability. When connecting to a public WiFi hotspot that is not secured, malware such as viruses, worms, trojans, ransomware, adware, bots, and spyware can infiltrate your system.
4. Session hijacking
Session hijacking is a type of cyberattack in which hackers attempt to hijack a user's session to obtain their session ID and then impersonate that user on network services. This could happen while you're shopping online, for example.
5. Sniffing and snooping violations
Sniffing and snooping (also known as an eavesdropping violation) are internet fraud techniques attackers use to steal valuable data over a non-secure network. They intercept WiFi signals and have full access to your online activities.
People connecting to public networks, after all, make it much easier for hackers to do their work. Based on a recent study, more than a third of public WiFi users access personal accounts that require a password, 22% use credit cards, and 31% access online banking – all of which are targets for data thieves.
What's more troubling is people's willingness to use these networks despite knowing the risks. According to a McAfee poll, 38% of people still prefer to use free unsecured WiFi.
When combined with data from the AARP's Convenience vs. Security report, vs. Security report, which states that "a quarter of adults who use the internet access it via public WiFi once a week or more," and you can see how common using unsecured networks is.
So, yeah, things aren't looking good. However, we have a VPN for public WiFi security.
VPN for Public WiFi Security: Protecting yourself on Public WiFi
While there are several methods for protecting yourself when using a WiFi network, one method outperforms the others: using a VPN for public WiFi security. The one important thing you can do is connect using a VPN every time.
But how exactly does a VPN protect you from the dangers of public WiFi? Let us investigate.
1. Data encryption – VPN's strength and the primary reason to use VPN for public WiFi security.
A VPN encrypts all of your internet dealings. No one can intercept it this way via public WiFi. and only see jumbled, incoherent data. There are various types of VPN encryption, but most high-quality VPN services employ AES-256 encryption (the last three digits represent the secret key's length).) — the gold standard in the security field.
2. Secure connection – A VPN secures your connection by routing your traffic through encrypted tunnels to VPN servers, which assign you a new IP address. This is where VPN protocols come in; these are collections of programs and processes that define how the tunnel is built.
VPN protocols are classified into six types:
*OpenVPN – One of the most widely used VPN protocols. It operates on either the TCP or UDP Internet protocols; the first ensures that your data is delivered in full and in the correct order, while the second focuses on faster speeds.
*IPSec/IKEv2 – Establishes a secure, stable, and fast VPN connection but has less compatibility than OpenVPN.
*WireGuard – The most recent and fastest tunneling protocol, outperforming both preceding options.
*SSTP – A relatively secure VPN protocol developed by Microsoft.
*PPTP stands for Point-to-Point Tunneling Protocol. PPTP was the first widely available VPN protocol, having been developed in 1999. However, it currently provides some of the weakest encryption.
*L2TP/IPSec is an acronym for Layer 2 Tunneling Protocol. It is simply a VPN tunneling protocol that establishes a connection between your device and a VPN server and does not provide encryption.
3. Hidden IP address – A VPN essentially creates a new online persona by masking your actual IP address (which can give away a lot of personal information, like your location).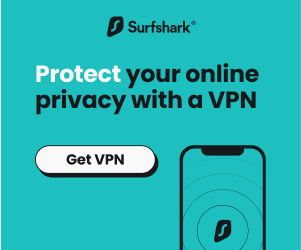 4. Anonymity – You obtain an anonymous IP address to protect your true identity and maintain your online privacy.
Despite the dangers of public WiFi and the fact that a VPN for public WiFi security is the primary option for escaping them, few people use it, believing that open free networks will not harm them.
They couldn't be more wrong, unfortunately. So, if you haven't used a VPN while using public WiFi before, it's never too late – now is the time to join the users who use this solution for privacy protection.
Other Methods for Staying Safe While Using Public WiFi
Aside from using a VPN for public WiFi security, there are several other precautions you can take, and the first step is simply to be aware – always "think before you connect."
It's critical to understand that when you connect to a WiFi network in a public place, especially one labeled "free," you're putting yourself at risk. It is also critical to understand what you are agreeing to.
When you agree to the terms and conditions of a public WiFi hotspot, you are most likely giving the service permission to collect information about you or what you're looking at.
Once you're aware, you can make better decisions about when to connect (or not!) and actively protect your privacy.
Other measures you can employ to enhance your privacy include:
Disable file sharing – There will be an option to disable file sharing on whatever device you are using. By selecting this option and avoiding AirDrop on iOS and printer sharing, you can prevent hackers from purloining your sensitive data and personal information.
Disable WiFi auto-connect – Hackers occasionally use fake networks with the same name as a trusted network. If you turn off auto-connect on your device, you will not be connected to any counterfeit networks.
Avoid using login details – If you're not using a VPN for public WiFi security, avoid logging into your internet accounts and entering passwords. Entering passwords includes using passwords for online banking, email, social media, and other services.
Is It a Smart Idea to Use a Free VPN for Public WiFi Security
Privacy is a valuable commodity in the age of widespread digital tracking. Many smartphone users use free VPNs to get it on the cheap—a big blunder.
Over 20 million free VPN users' personally identifiable information was exposed online in 2020. As if unintentional data exposure weren't bad enough, some free VPN providers even sell your data. A free VPN connection is clearly not the best solution to your privacy concerns.
Free VPNs are risky because they compromise your privacy rather than protect it. Some free VPN service providers, in particular, lack the resources to safeguard your data and prevent others from engaging in the unethical practice of selling it. As a result, you should always exercise caution before installing a free VPN client.
Following are five reasons why using a free VPN for public WiFi security is risky.

1. Free VPNs collect and sell your personal information.
When protecting your privacy, most free VPN apps aren't exactly saints. They not only collect but also sell your data.
This blatant disregard for user privacy stems from a simple fact: free VPN service providers must cover the costs of running servers, paying employees, and financing other operating expenses. If free VPNs want to stay in business, they must sell your data.
2. Vulnerabilities and malware are present in free VPNs.
You probably use a VPN because you feel safer browsing privately. But how secure are free VPNs? Not at all. Security researchers recently discovered critical flaws in ten of the most popular free VPN apps on the Google Play Store.
Free VPN apps are also nothing more than a front for a malware distribution scheme. As a result, instead of keeping your online activity private and secure, they do the opposite.
3. Free VPNs cause your internet connection to slow down.
If free VPNs are good at anything, it's showing you a spinning wheel. Why? Because they significantly slow down your internet connection. It means you'll have to waste time looking for free VPNs that work, and then you'll have to waste even more time looking at partially loaded web pages.
4. Free VPNs trigger CAPTCHA requests.
CAPTCHA requests are frequently triggered by proxy traffic passing through free VPN servers. You know, those small images of buses, boats, and crosswalks that are used to distinguish real people from algorithms. As a result, if you want to use a free VPN, be prepared to have your humanity questioned daily by algorithms.
5. Free VPNs display intrusive advertisements
Adverts are the price you pay for browsing privately and for free. Some VPN providers that do not charge a fee for their services display pop-ups or redirect you to pages with sponsored content occasionally. For one thing, ad-filled VPNs are annoying and can also slow down your browser.
Our Top

VPN for

Public

WiFi

Security

and

Why
Surfshark has received rave reviews from industry insiders.
Various publications, including Techradar, PCMag, and CNET, have named Surfshark one of the best VPN services. It has unrivaled military-grade encryption and feature-rich apps, according to cybersecurity experts, and we agree.
So, why Surfshark?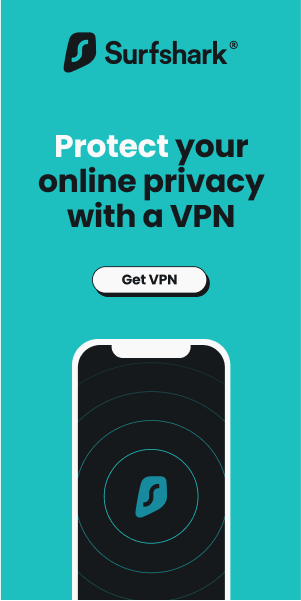 When you use Surfshark, no one can track you.
You can forget about your ISP, ad brokers, and other third-party entities keeping track of everything you do online. Their primary goal is to protect your confidentiality. As a consequence, they are constantly looking for ways to improve their programs and features to ensure that you have secure and private internet access.
Surfshark does not retain any of your personal information.
Surfshark headquarters are located in the Netherlands. Surfshark does not (and will never) track your internet usage. Their commitment to your privacy, however, extends beyond their privacy policy. This commitment means they would break the law by collecting and storing your personal particulars.
Surfshark places zero limitations on your instruments
You should never feel unsafe when using the internet. Consequently, there is no restriction on the number of devices that can be connected to Surfshark. This way, you can remain secure across multiple platforms while protecting your family and friends.
There are no additional fees with Surfshark.
A trustworthy VPN at an affordable price — they don't charge exorbitant fees for their services simply because they can. Why? Because they believe that everyone should be able to safeguard their online privacy and security.
Surfshark users simply love these essential components.
Servers located worldwide.
Surfshark has in excess of 3200 servers in 95 countries, adding new locations regularly.
Exceedingly high speeds
Surfshark's 1GBit ports on all servers will whisk you away on a supersonic internet journey that will lead you forget that you're using a VPN at all.
Protocols for protection
There are several options, including OpenVPN, IKEv2, WireGuard, and SOCKS5. Surfsharks gives you access to all of the most secure and current protocols.
Features of Significance
Use Bypasser, Killswitch, CleanWeb, MultiHop, No Borders, and GPS Spoofing to increase your security. These significant features will go above and beyond for you.
Kill Switch
Should your VPN connection fail, this function serves as a backup. Your personal information and activities are never made public.
Bypasser
Allow specific programs and websites to circumvent the VPN. It works flawlessly with mobile banking applications.
CleanWeb
All advertisements, advertisements, and trackers have been disabled. CleanWeb can protect you not only from malware-infected websites that put your devices at risk but also from phishing attempts.
MultiHop
Connect to two separate virtual private network servers simultaneously to increase your security. Connecting to random VPN servers will help to reduce the possibility of tracking.
Cookie pop-up blocker
Remove those annoying cookie pop-ups from your display screen. Cookie pop-ups will be obscure from view if you use their browser extension, so you won't have to deal with them.
IP rotator
Use different IP addresses over an extended period. Surfshark's IP rotator feature allows you to change your IP address without disconnecting from the VPN. You're more difficult to track, and your VPN experience has improved.
NoBorders mode
Everyone should have access to the internet. Surfshark is accessible from anywhere in this mode.
24/7 support
Get assistance whenever you need it by using live chat, email, or social media. You should never be unsure about what to do next.
These folks have taken advantage of Surfshark!
Click Here to learn all about our top choice, Surfshark, and its award-winning features and security, as well as their 30 day money back guarantee.
This Post is Brought to You By: