What Does a VPN Hide? – Let's Investigate
Most individuals are concerned about their online privacy, but they don't know 'what does a VPN hide?' Thankfully, a virtual private network (VPN) can assist you in remaining concealed and obscure when browsing the internet, therefore keeping you confidential and safer online.
All of your internet actions are not encrypted by default. You will leave a digital footprint when utilizing online internet services in the form of browsing history, cookies, and cached data. So, with the aid of a VPN, you can keep all of your tracks silent.
You may believe that erasing cookies and search history from your browser is the most straightforward approach to hiding your search history, however, this is not the case. This is because ISPs maintain track of which websites are visited, and anyone with the necessary technical abilities may restore wiped browser history from the DNS cache.
It is estimated that direct cybercrime cost the world more than $600 billion last year. With this in mind, you must safeguard your work from third parties such as governments and hackers.
Let's face it: in today's environment, it's critical to be vigilant about security.
You will gain online privacy and security when you enable a VPN by concealing your online identity. Third parties will only be able to see the IP address of the remote VPN if your web traffic and internet traffic are encrypted. Encryption prohibits them from viewing your personal data, location, or browsing history.
Many things will be readily hidden with the use of a VPN. So here we will begin in earnest to explore 'what does a VPN hide?'
Internet Activities Your VPN Hides
It Conceals Your IP Address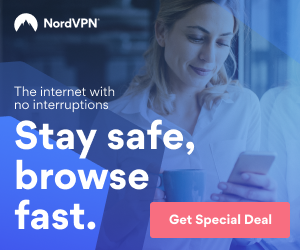 'What does your VPN hide?' – The first item on the list that it hides is your IP address.
Your IP address is your computer's unique internet address.
Your online activity can be tracked back to your IP address when you connect to the internet, including web searches, web visits, social media activity, etc.
Being anonymous can help you avoid being tracked by internet service providers (ISPs), websites, advertisers, search engines, and hackers. When you use a VPN, your IP address is hidden, and your data is protected. Your IP is hidden by allocating an IP address from the VPN server's IP pool.
When you utilize VPN connections, you'll get a new IP address, which is your actual IP address in the eyes of the rest of the world. Once connected to a VPN, no one can trace you down using your IP address.
It Conceals your Geographical Location
When you use VPN services, you will access hundreds of different country servers worldwide. Using a VPN allows you to fake your IP address and location quickly. You can use this to access a wide range of restricted content in your geographic area.
This is how it works.
Instead of your actual IP address, a VPN displays the IP address of the VPN server to which you are connected. Because third parties cannot track your actual IP address, they can't identify you on the internet.
A VPN may be used to gain access to geo-restricted content, particularly on streaming services such as Netflix, Hulu, or Pandora. Simply connect to a VPN server to a country where such streaming services are not blocked.
For example, if you live in the US and want to use BBC iPlayer, simply connect to a VPN server in the UK.
It Conceals your Search History
Your search history is just one more item on the list of 'what does a VPN hide.'
Perhaps you are thinking why you need a VPN to hide your internet activity when you can simply remove your internet caches, cookies, and history. Even when you delete data, it does not ensure your privacy. Even if you've erased your search history, someone with sufficient technical understanding can gain access to your activity.
In browsing the internet without a VPN, your data must travel through several checkpoints before reaching a website. It first passes via your router. Your data is then sent to your ISP. Finally, your information is uploaded to the website. All three of these checkpoints can observe your traffic and may keep a record of your surfing habits.
On the other hand, your data is encrypted when using a VPN. Encryption prevents any of the three checkpoints from viewing or preserving your history.
The VPN, however, has access to your browsing history. Because your VPN is the server that encrypts the traffic, it must view the data that it encrypts. While most VPNs do not track your search history, some do. Before selecting a VPN, do some research to guarantee that your data is safe and secure.

It Conceals your Social Media Identity
Are you a frequent social media user who enjoys posting on various platforms but does not want to reveal your identity? If so, a VPN can assist you. You may conceal your identity on social media, blogs, and forums using a VPN.
You have not concealed anything by changing your actual name in the comment section! The site's administrator can still readily discover your identity. However, with a VPN, you can conceal your identity by changing your IP address, even on a mobile device. With an encrypted IP address, it would be more difficult for anyone to track you.
It Conceals your Personal Data
Most services offer some level of security; for example, payment processors utilize encryption technology, as do websites with SSL certificates. However, this is not a given. When surfing the internet, your info is usually transparent and easy to view.
This implies that anyone, including the government and other prominent international organizations, may obtain your data to spy on you and sell it. Your internet service provider is also on this list, and they have easy access to all of your online actions.
Third-party corporations might potentially get access to your data. They harvest your data and send it to servers, where it is routed to its eventual destination. A VPN will significantly improve your online security with several entities possibly gaining access to your data with minimal limits.
'What does a VPN hide?' When you surf the internet, a VPN server encrypts your online data. As a result, no one who has access to your data may listen to your audio files, view websites you've visited online, read your communications, etc.
By using a VPN to access the internet, you can keep all of your important data safe and protected from hackers. So you can now keep all of your login information, passwords, private conversations, and personal information safe and secure.
It Conceals Torrenting Traffic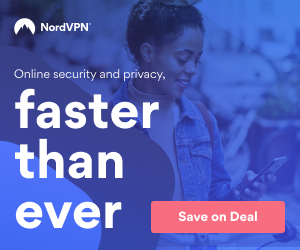 Torrents are information files and folders that include movies, music, or other types of entertainment that have been downloaded and shared across a network.
Although torrenting is not illegal, downloading copyrighted material might find you in hot water with law enforcement officials.
So, if you are interested in torrenting, it is best to do so safely. After all, imagine being fined for simply downloading your favorite movie! This is because media giants are hell-bent on shutting down torrent traffic and peer-to-peer file-sharing networks.
This is because VPNs enable privacy by masking your IP address. Your torrenting activities will likewise be kept confidential this way! As a result, you may torrent safely using a VPN.
It Conceals Activities on your Mobile Phone
For numerous reasons, it is recommended that you utilize a VPN when viewing the internet on your smartphone. A VPN improves your online security, which is especially important while using public Wi-Fi.
Online banking applications, for example, are becoming increasingly popular. Connecting to public Wi-Fi to access online banking, on the other hand, might be risky.
This is because fraudsters may access financial information on banking applications and steal it. When your device is linked to public Wi-Fi, the hacking procedure becomes even more accessible.
To reduce the chance of your personal information being compromised by hackers, it is best to use a VPN whenever you use online banking applications or any other program that takes your payment information.
'What does a VPN hide?' VPNs encrypt audio and video chat data to establish a secure encrypted channel of communication, preventing thieves from collecting your financial information
'What Does a VPN Hide?

' –

Wrapping Up This Section
It may sound irrationally anxious; however, there is always someone or another attempting to look into your internet actions. Some people have no clue how to accomplish this, while others are well-equipped to obtain other people's browser data.

We have demonstrated the many functions of a VPN and the advantages of utilizing a VPN service. Hopefully, you now see why it is so important.
Most internet users seek the best techniques to avoid being monitored when browsing the web. One of the most practical ways is to use a VPN to safeguard and prevent third parties from tracking your online activities.
A VPN's technology may be sophisticated, but its primary function is fundamental. It encrypts and redirects your data through an anonymous relay located elsewhere. Third parties will be unable to look at your identity or online behavior due to this.
Now that we've established 'what does a VPN hide?', it's time to look at 'what does a VPN not protect you from.'
What Does a VPN Not Protect You From
VPNs are practical tools for security and privacy, but they do not protect you from human miscues. Combine your VPN with other security products and a little internet savvy for maximum online security. 
It's vital to realize that VPNs aren't the same as full-fledged antivirus software. While they will protect your IP address and encrypt your history online, that is the extent of what VPNs can accomplish. VPNs will not protect you if you visit phishing websites or download hacked files
A VPN does not protect malware and phishing attacks since they do not require access to your IP address. By putting malicious software, files, and codes onto your device, some attackers can gain control of it.
If you browse unapproved websites or attempt to download third-party programs, you may be exposed to malware. Hackers may occasionally send you a bogus email containing harmful files that, when opened or downloaded, may cause damage to your device.
A VPN will be useless in such cases.
Consider installing commercial-grade antivirus software on your device to boost protection against malware attacks. Sophos Home Premium, my preferred antivirus program, has my highest recommendation.
Sophos Home Premium employs the same cutting-edge artificial intelligence seen in commercial antivirus security solutions for huge organizations struggling with continual ransomware attacks.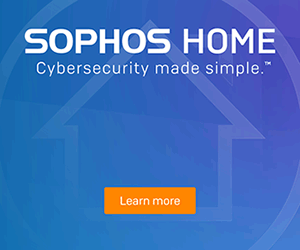 Indeed, Sophos now offers the same level of protection for personal computers as it does for over 300 million business devices worldwide.
A VPN will not keep you safe from social engineering schemes. These scams, which are designed to feed on your good nature, are a popular approach to steal users' information since they may circumvent most security precautions you may have in place.
If you trust the fraudster, they will bypass your VPN security features, firewall, and antivirus software – all because you have allowed them to.
A VPN will not keep you safe from phishing attempts. It can only blocklist prominent suspicious sites like "paipa1.xyz." However, it cannot protect you from phishing emails. Every month, hackers create over 1.4 million phishing sites, most of which are difficult to distinguish from legal ones.
Anti-phishing browser addons can assist in protecting you against phishing attacks.
Finally, if you give your information away yourself, a VPN will not protect it. Data collecting tactics used by internet behemoths such as Facebook and Google are done with the agreement of their users. We've written several articles on limiting the flow of data to their servers, but there's only one answer if you truly want to reduce your online footprint — quit using such services.
All Considered – Should You Use a VPN?
Yes, of course.
A VPN is an attractive solution to improve your online security and privacy. It masks your IP address, hides your virtual location, safeguards your data transmission from eavesdroppers, and shields you from various cyber assaults.
Our #1 choice in VPN services – NordVPN.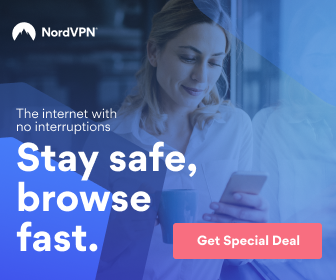 NordVPN's sophisticated Threat Protection function is the next step in your digital security and the bounty of features (click here to explore all features) that make this service our top pick.
Threat Protection makes your browsing more secure and enjoyable. It detects and eliminates cyber dangers before they may cause serious harm to your device. It assists you in identifying malware-infected files, prevents you from visiting harmful websites, and disables trackers and annoying adverts on the fly.
When you use the Threat Protection function in your NordVPN app settings, your surfing will be protected even when not connected to a VPN server.
Block Malware
IT security dangers are found everywhere. One wrong turn when perusing the web, one hurried click on an email attachment, and your device is infected with malware. It may cause havoc on your devices, capture sensitive data, and even assist thieves in draining your bank account.
NordVPN's Threat Protection feature protects you from viruses in various ways. It protects you from visiting harmful websites by blocking your access and instead displaying a warning message. Every file you download is scanned by Threat Protection. If it identifies malware in the file, it deletes it right away before the contents can cause any harm to your device.
Stop Intrusive Tracking
Surf the web without leaving a trace. Third-party trackers that gather information about what you do online are abundant on your websites. This information is used to establish your digital profile, after which you will be sent intrusive adverts or unfair prices based on prior transactions.
A VPN safeguards you from tracking by changing your IP address and encrypting your data, but Threat Protection takes it a step further. It disables trackers, allowing you to maintain the utmost level of privacy.
Avoid Malicious Ads
We've all been there: you open an article, excited to read it, only to find dozens of adverts and pop-ups dominating the screen. Auto-play videos will drown out your favorite podcast or music. They're not only unpleasant; some of them may potentially carry viruses.
But you can forget about that with Threat Protection. It prevents invasive and dangerous advertisements from loading. Removing these adverts not only improves the security of your online experience. It also increases the site's load time you're visiting, allowing you to have a more enjoyable surfing experience.
Maintain your safety. Always. The Threat Protection function does not require connecting to a VPN server to keep you secure. Turn it on in your app's settings menu and enjoy increased protection every time you go online.

Click here for more information on our #1 pick, NordVPN, its award-winning features and security, and its 30-day money-back guarantee.
Brought To You By: